Fellowship focused on animal nutrition · Closed
27 de November de 2020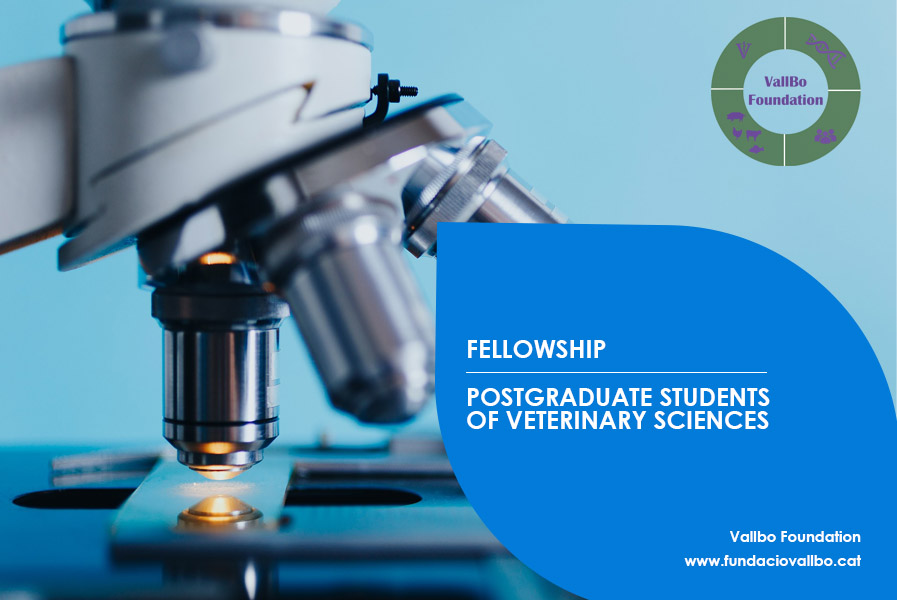 Microbiological isolation of the main bacteria causing liver diseases in poultry production · Closed
27 de April de 2021
Call for research project · 'Natural repellent substances effective against Alphitobius' · Closed
The Vallbo Foundation, with the aim of encouraging and promoting scientific education in Veterinary Sciences, have opened a call for research projects on 'Natural repellent substances effective against Alphitobius'.
The grant will be given to a research project and will consists of a nine-months project, although it may be extended depending on the results. This project objective is to search a natural repellent substance able to face Alphitobius infestations, an important problem in poultry farming worldwide.
Proposal requirements:
Research team with interest in the project. The team must have a unit specialized in Alphitobious-type insects.
Execution time: nine months (can be extended according to the results)
Project must be original.
Applicants must send their project proposal via e-mail at secretaria@fundaciovallbo.cat
Amount of the grant
The grant will support financially this project with funds between 10.000-15.000 EUR (excluding VAT). Budget must be previously approved by the Foundation committee. Participants applying to the call must indicated together, with the grant amount requested, the fiscal regime they are subjected and the bank account for the payment.
Selection process
Vallbo Foundation will be in charge of the selection process.
Call opening date:
1st February 2021
Call closing date:
5th March 2021
Resolution:
5rd April 2021
Project execution
From 20th May 2021 to 19th Feb 2022
Documents to be submitted (in English)
Scientific Project proposal (1 page)
Budget of the Project
The documents should be submitted by e-mail at: secretaria@fundaciovallbo.cat
Obligations of the grant holder
Commits to respect the basis of the call and the compliance with the proposed schedule
Send final reports to Vallbo Foundation, but meanwhile, monthly communications for trial updates
Dissemination of the project
The researcher shall have the right to disclose the results of the research with prior written approval from the VallBo Foundation. Researcher will provide the draft publication for review and approval of the FOUNDATION prior to disclosure. In any case, the FOUNDATION will always be mentioned as a promoter and financer of the study.
The FOUNDATION shall have the right to disclose the results of the research in its discretion. The FOUNDATION shall mention the researcher as the party that conducted the research.
In addition, publications and communications must recognize and hereby state the grant received from the Foundation.
Interruption of the grant
Vallbo Foundation may interrupt the funding in advance, due to non-compliance or deviation from the plans, budgets or project objectives, as well as for not delivering the monthly/required reports and/or for serious disagreement related to the evolution of the project.
Web
Email
secretaria@fundaciovallbo.cat